When it comes to traveling to different places, generally every destination you visit has a unique set of common characteristics about it, which visitors pass on from time to time, but what have you ever told anyone that you will be visiting a specific place and the first thing they say is that you should Don't do that? Everyone has had this experience at least once in their lives, and these negative comments are usually the result of someone's misconceptions about the place, and that applies to New York as well.
Depending on the movies and TV shows, you might think that New York is just a noisy place! And when a lot of tourists talk about New York, they usually follow what they say, I can't live there. "Or it's a very popular destination, and the remarkable thing about these negative statements is that they come from people who have never been to the city! They just say these things based on what they've heard or what they might see on television! To try to help you, we're going to look at some of the common misconceptions that visitors have about this beautiful city and why you shouldn't believe them.
These unbelievable misconceptions are common about New York City
Misconception No. 1: The city is densely populated.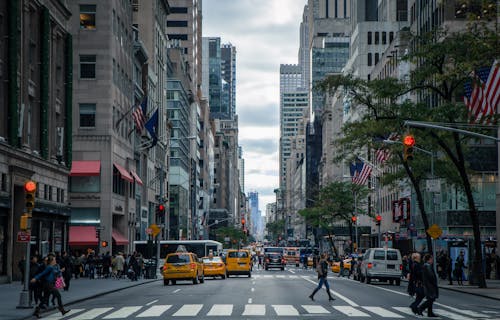 Well, there are a lot of visitors between the streets and the sidewalks and the subway in New York City, and indeed there are a lot of people in New York City who live there, but doesn't that part give New York City its charm?
And just as New York City is so crowded, this charming destination also has many great places and different ways to get around the city like the locals, besides, calling the city "crowded" opens the way to other cool aspects of the city, such as meeting new people, hearing fun conversations, just turn around for unique encounters only found in this beautiful destination!
And if you're looking for a quiet place, you'll find more places in the city than you really think, there are a few streets in West Village, Brooklyn or Uptown Manhattan to name a few, quite quiet.