Recruit fellow travelers. There are many people who go to nudist beaches and resorts on their own. This is a perfectly acceptable option if it is within your comfort zone. But if you are nervous about being naked in front of strangers for the first time, you will feel better if you take a trusted friend or family member with you.
Think carefully about who you want to invite on the trip. The person you choose should be open-minded and open to the same experience as you. Talk about your expectations before you book any type of trip.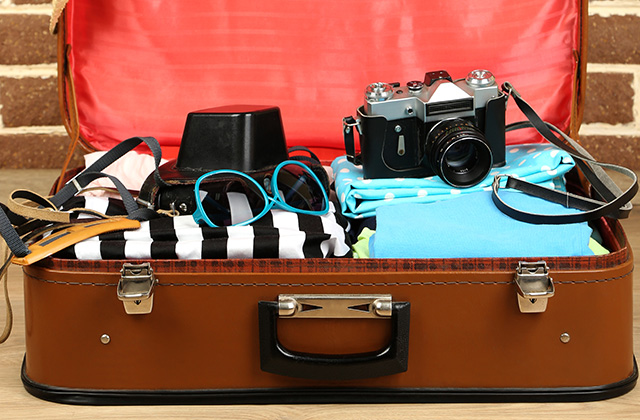 Pack your bags. This may seem strange, since you won't need to bring much clothing. But there are actually a lot of essential things you want to remember if you're visiting a nude beach or resort. For the beach, the most important thing is the towel. You don't want to be completely naked in the sand all day… it's not comfortable.
You should also make sure you wear plenty of sunscreen. You will get a lot of sun, and some areas of your body will not be used to the exposure. Be sure to apply the lotion thoroughly several times a day.
The weather can be unpredictable. If it is suddenly cold or rainy, you should be able to wear several layers of clothing. As with any trip, try to pack for the unexpected cold snap.
Most resorts and nudist beaches frown on cameras for obvious reasons. You can leave this item at home, unless you are explicitly told it is okay to bring it.